One shot, various sizes for your choices,locally saved at the same time.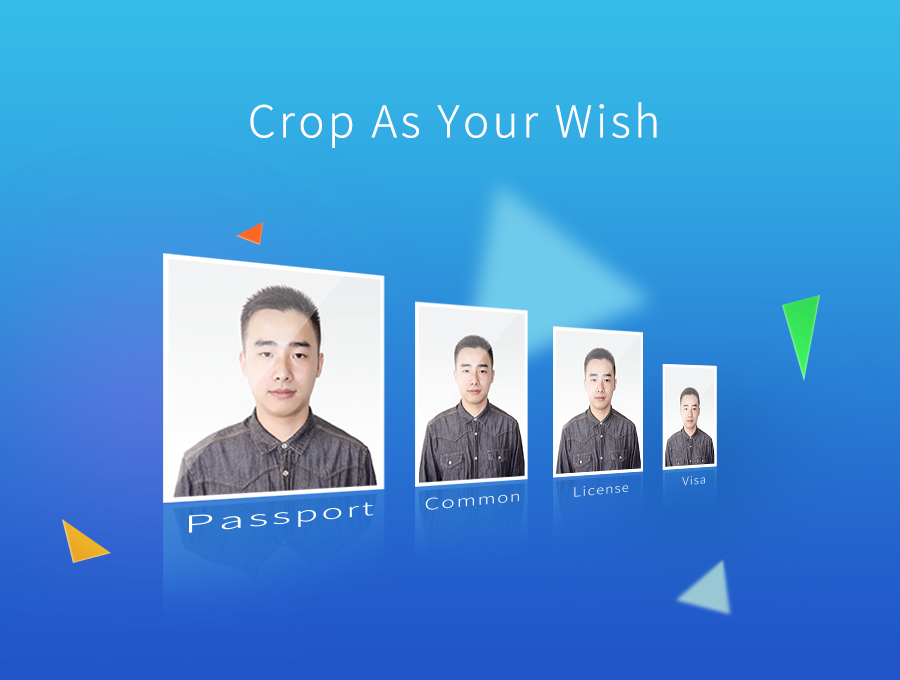 Crop As Your Wish
No need to google the size of ID photo any more. Instant ID Photo can crop size as your wish.
Instant ID Photo automatically leaves enough margin around your head and shoulder according to the specifications of various types of ID photos, and make sure the qualification your ID photos using intelligent face/head/shoulder localization algorithms and sophisticated calculations.
Automatic Beautification
smart face beautification engine can make your ID photos look as nice as you really are. For example, you can enlarge eyes, shrink mouth, remove the speckles, brighten skin tone etc. automatically or manually by only one click.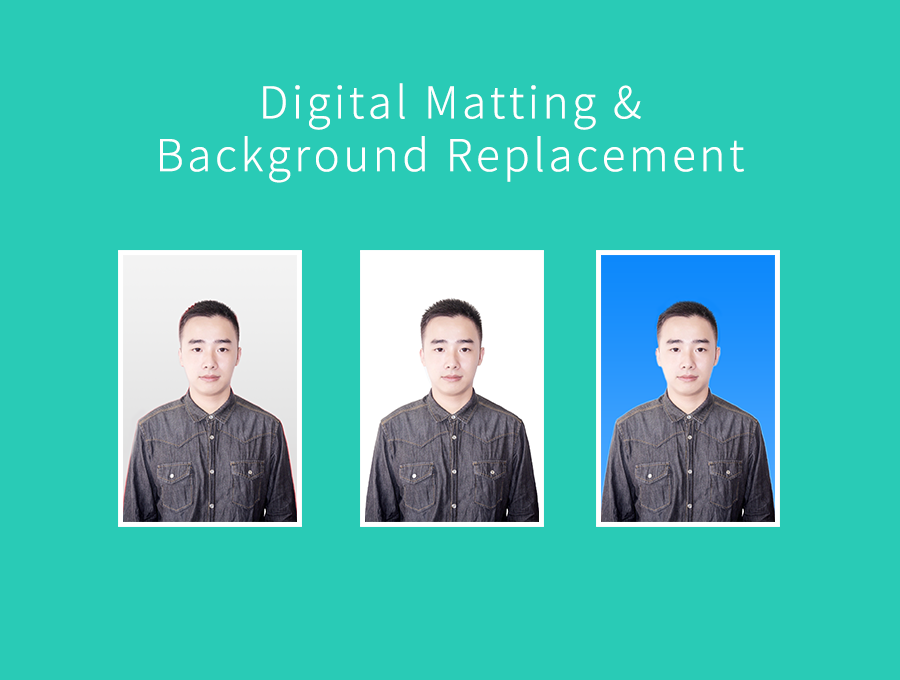 Digital Matting & Background Replacement
Based on our smart face/hair/head/shoulder segmentation technology, Instant ID Photo can replace original photo background with any background you wanted seamlessly. Also the manual touchup mode is supported.
- Digital matting&background replacement
- Manual adjustments supported